Cody Cartier signs for the Storm!
SEASON TICKETS: The Go Goodwin's Coaches sponsored Manchester Storm are pleased to announce that season tickets for the 2016/17 Elite Ice Hockey League season are now available to purchase. Season Tickets can be ordered online or by calling the box office on 0161 926 8782, or in person at the box office.

The Go Goodwin's sponsored Manchester Storm have completed the signing of Canadian forward Cody Cartier.
The 25-year-old arrives at the Storm Shelter after playing the last three years at Mount Royal University in Calgary.
Storm coach Omar Pacha describes Cartier as being a "complete player".
"He is as good offensively as he is defensively. He is a guy who has incredible speed and tenacity and he is a guy that is going to work hard every single shift.
"He had a great college career and was a go-to guy at a really good college in Mount Royal."
Pacha sought references from a number of former players, as well as ex-Coventry Blaze defenceman Mike Egener who is now a coach at the University.
"I spoke to a few of my past players who I coached a few years back and they had great words to say about Cody. Mike (Egener) said he was one of the best players he was coaching at Mount Royal, a guy we had to go for and I am glad we got him done."
It will be Cartier's first season playing professional ice hockey and he is excited by the prospect of playing for the Storm.
"It is an organisation that wants to win. Speaking to Omar he wants to change the culture at the club from last season and he is passionate about that.
"I have been through that before and it is hard to do, but it is about bringing in the right guys and I want to be a part of that" said Cartier.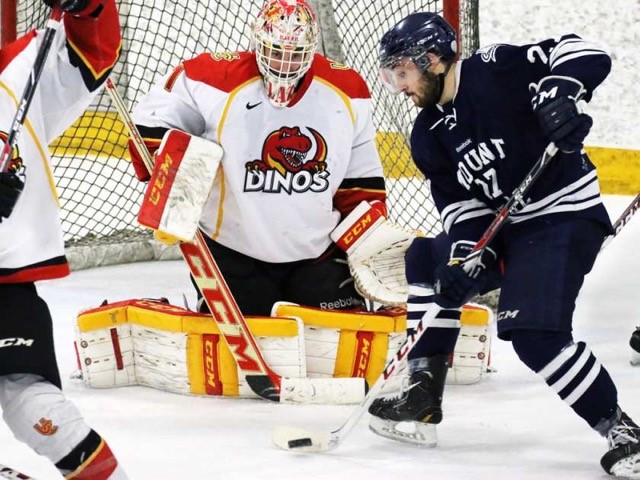 Photography By: Gavin Young
BBC's Clare Freeman chats to new signing Cody Cartier

OWN & LOAN: If you would like to Own & Loan Cody Cartier's 2016/2017 jerseys, please get in contact with Storm GM, Neil Russell, immediately! The jerseys that are available are as follows; home & away League, Challenge Cup, and both home and away warm up jerseys! First come, first served!