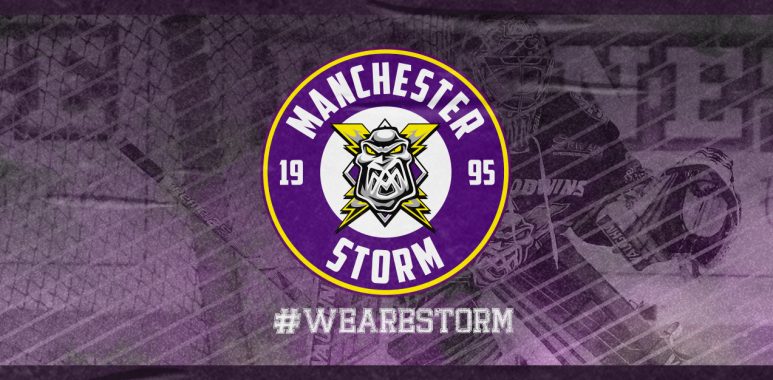 Sponsorship: CNP Professional Sign up as Official Supplement Providers!
CNP Professional are the latest company to strike a partnership with Manchester Storm, and will be the team's official supplement providers for the 2019/20 season!
The nutrition company will be providing the Storm team with all the supplements they require this season, during off-ice training and for games.
Formed in 1998, CNP has been providing scientifically developed, premium nutritional supplements for over 20 years. Their aim is to provide you with one goal – optimum performance.
CNP has a wide range of supplements to help you workout and achieve your goals. The staff at CNP will help find you the best workout supplements for you; whether the aim is to build muscle, lose some weight or your exercise regime has changed.
The protein products range from powders, to bars and snacks, giving you a wide selection to choose from in order to support your fitness aspirations. The products include superlative ingredients such as creatine and BCCAA's.
 Want some diet advice and an in depth view of CNP products? Head to the blog, The Locker Room for more information.
Our Official Supplement Providers are known to have supported elite athletes such as Ricky Hatton and more.
 Chris Brodie, Assistant Brand Manager at CNP Professional commented:
"CNP is ecstatic to be supporting the team over at Manchester Storm on the ice this season.
"We are passionate about finding partners as dedicated to their discipline as we are to sports nutrition – and their players, coaches and team behind the scenes are exactly that. Here is to another action packed season as part of the #CNPFamily."
James McCall, Manchester Storm's Strength and Conditioning Coach added:
"I started talking to CNP at the end of last season. Due to the demand of hockey, it was important that we found a performance brand that would compliment the needs of the players on and off the ice."
After spending time speaking to the CNP team and looking at what they offered, it became quickly apparent that they would be able to make us a Storm to be reckoned with."  
You can show your support for CNP by following them on Social Media below:
If you would like to become an official Manchester Storm sponsor for the 2019/20 season, please get in touch with Liam Hesketh at Liam@storm-office.com for more information! Full player sponsorship, rink advertising, brand placement, kit sponsorship, SMO and more available now.