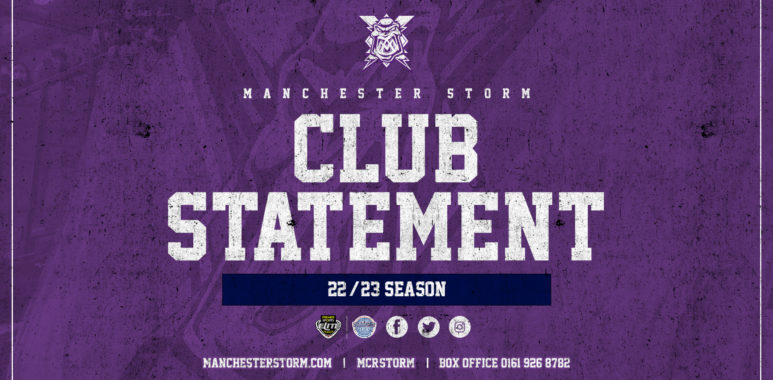 Club Statement: Ticket Price Increase
Ticket Price Increase: 2022/23 Elite League Season
Following the recent rise in running costs of the club we have been left with no alternative but to reluctantly increase ticket prices for the remaining home games of the 2022/23 Elite League season.
Over the last few months we have come under ever growing price increases for the day to day running of the organisation, we have been working tirelessly to cover these costs but are left with no option to but increase ticket prices. This is predominantly down to the significant increase in energy prices for commercial organisations.
We note that we should have communicated this to you, our fans, sooner and apologise for that. The club is nothing without our loyal fans and we deeply appreciate your ongoing support as we continue to grow as an organisation.
#WeAreStorm | #Manchester