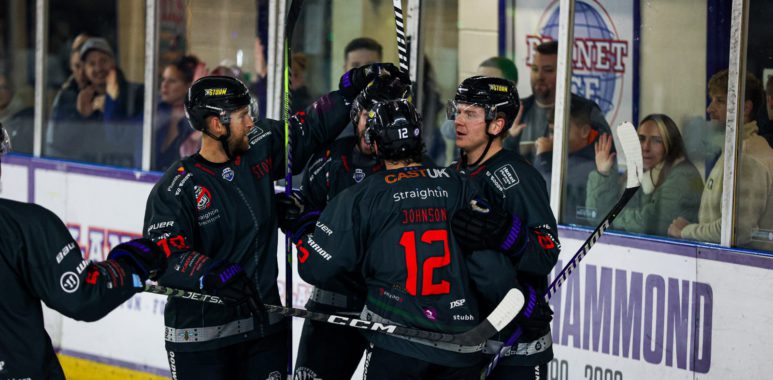 CLINICAL STORM SHUT OUT FLYERS, MOVE THIRD IN LEAGUE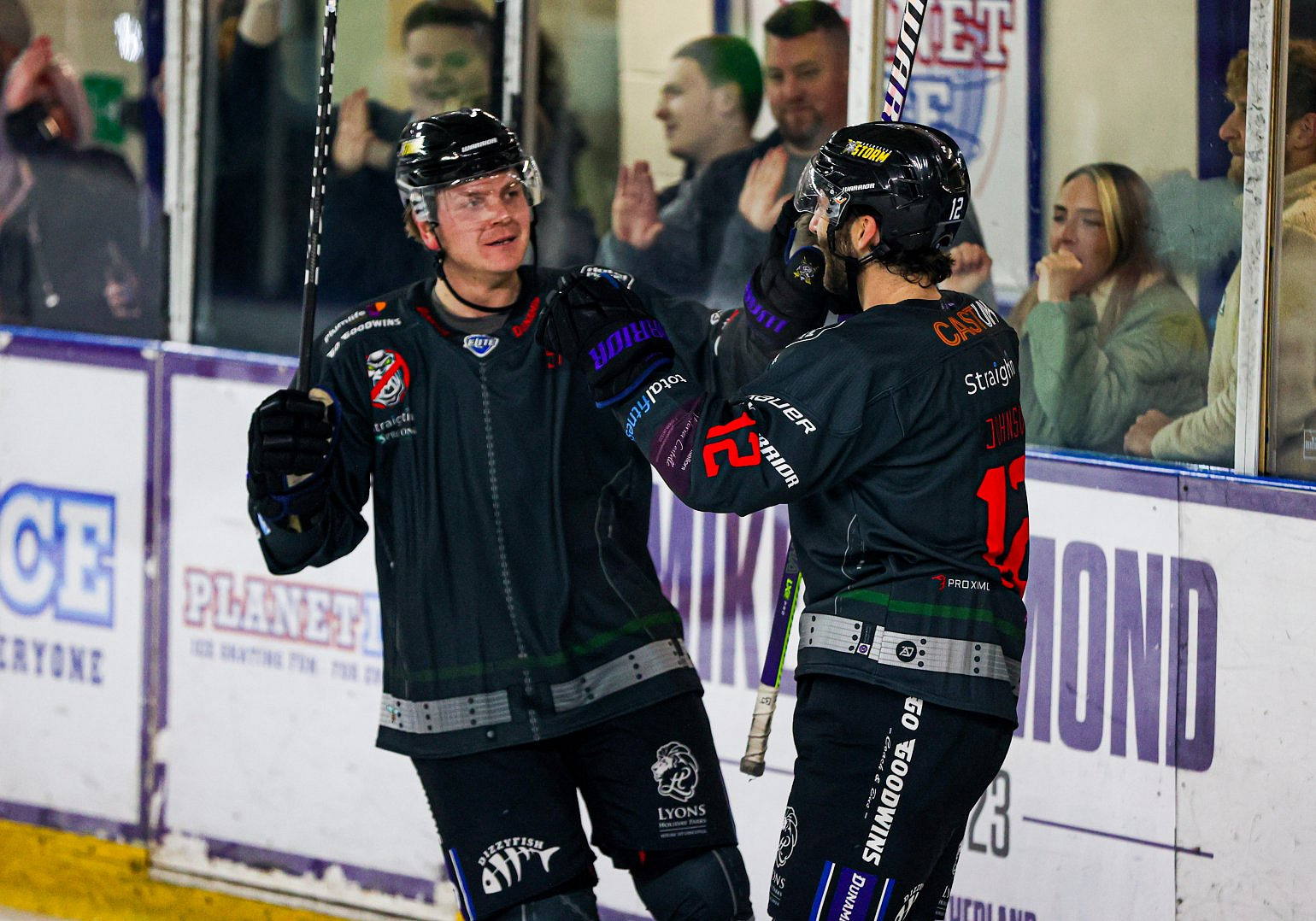 Evan Weninger logged a 35-shot shutout as Manchester Storm blanked Fife Flyers on Friday night at the Storm Shelter, moving up to third in the Elite League standings.
Storm, wearing special Ghostbusters jerseys, were two ahead inside 13 minutes. Loren Ulett opened the scoring just 10 seconds into the game – a pass around the boards from Flyers goalie Shane Owen was intercepted by Cam Critchlow who found Ulett in front to shoot into the net as Owen tried to get back into position. Stephen Johnson doubled that lead with 12:42 on the board, shooting from out on the wing and beating Owen from the bad angle.
With 16 seconds later, a high hit from Tyler Hinam on Teemu Pulkkinen saw the Storm man assessed a double minor for High-Sticking, while the Finn left the game and did not return.
Period two ended without goals but was also not without incident. A Loren Ulett hit on  Lucas Chiodo saw the former penalised for clipping, as well as fighting with Flyers' forward Fynn Page. Both Owen and Weninger made some excellent last-ditch saves to keep the game at 2-0.
The home side survived an Ulett roughing minor to stay two ahead as the Flyers desperately searched for a way back into the game. Owen was pulled and the Flyers went with six skaters on the ice with well over three minutes to go, but no no avail. A late Jonas Emmerdahl holding minor didn't help matters either, and the Storm held on for the win.