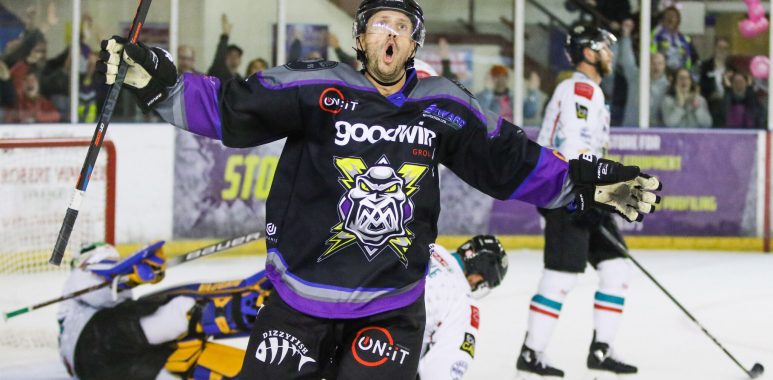 CHALLENGE CUP: STORM 5-2 STEELERS
Your Goodwin Group sponsored Manchester Storm defeat rivals Sheffield Steelers 5-2 this evening at the Storm Shelter and pick up two points in the Challenge Cup. Adam Hughesman opened the scoring in the first period on the PP with goals from Tyson Fawcett, Jaren Aulin along with Raymond Grewal scoring his first professional goal! Zach Sullivan finished off the scoring to make it 5 goals for the Storm! Full match report to follow..
Your Goodwin Group Manchester Storm are back on home ice on Sunday 6th October as we take on Glasgow Clan in Elite League action! Tickets are on sale NOW for this fixture online, by calling 0161-926-8782 or via the Planet Ice Altrincham box office.