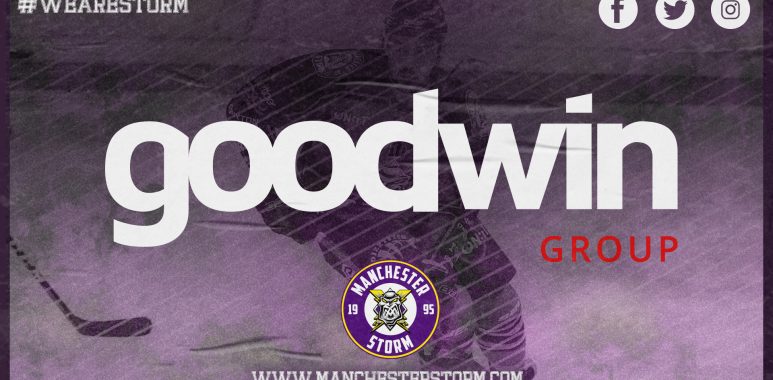 CHALLENGE CUP: STORM 1-3 PANTHERS
The Goodwin Group Manchester Storm played their third Challenge Cup game of the week, twice of which were against tonight's opposition Nottingham Panthers. The 3-1 scoreline in favour of the visitors was perhaps unfair on the Storm, as a battling effort went unrewarded again.
The opening period started and continued at a ferocious pace with both sides battling it out for the second spot in Group C. It took until 19:30 for the games opening goal, with a powerplay opportunity converted on the first time of asking. A howitzer from Ehrhardt blew past everybody, with the assists going to Puskarich and Aulin.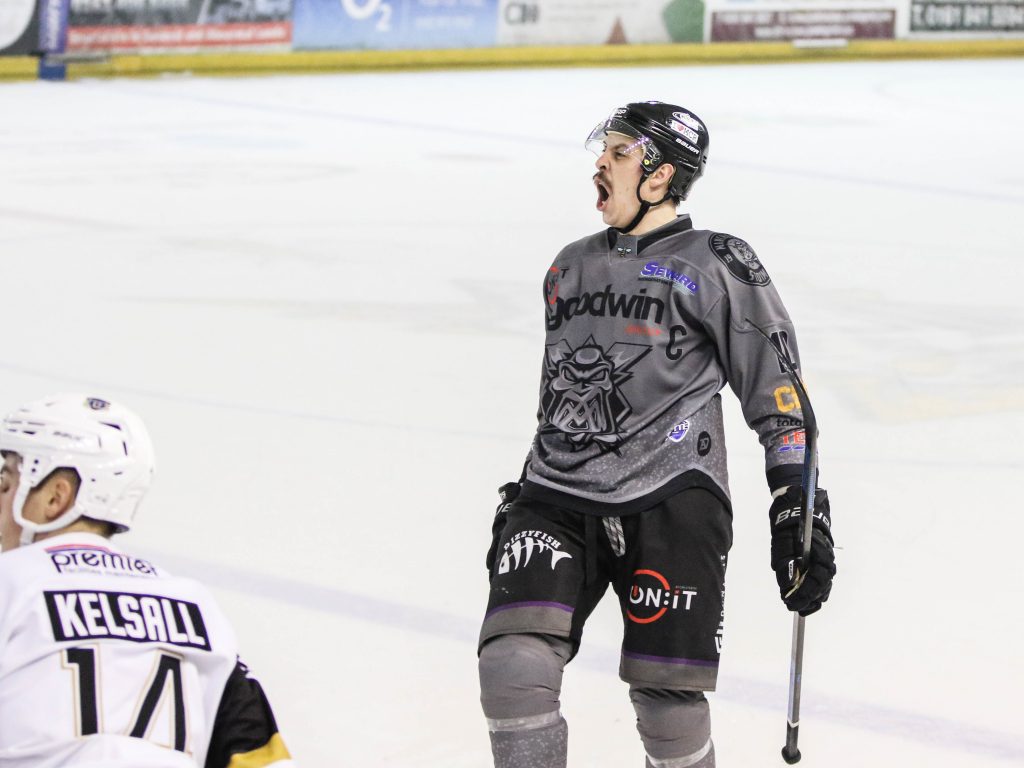 The second stanza was again closely contested with a heavy forecheck from both sides, ensuring the pace remained high throughout the game. A breakdown in defensive coverage enabled Bulmer to glide into the slot and fire past Matt Ginn at 31:17 to tie things up.
A palpable tension which had been present throughout eventually boiled over into a fight with Kyle Hope and Jason Desantis exchanging blows. However, with Hope adjudged to be the instigator the home side saw themselves on the penalty kill. This penalty ultimately proved to be costly for the hosts, as the newly recruited duo of Julian Talbot and Jacob Hansen combined to assist Bulmer's second goal of the game. The 2-1 scoreline in favour of the Panthers remained for the majority of the game, as the hosts were unable to find a way to beat Kevin Carr again.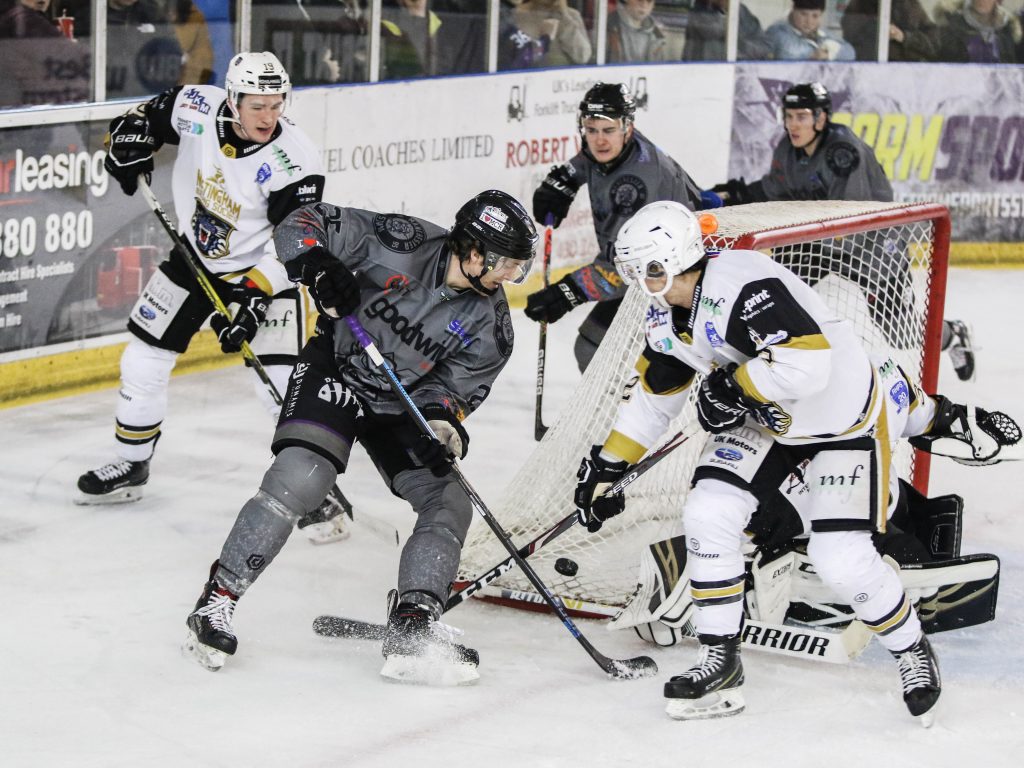 The aggressive decision to pull Ginn, in favour of the extra attacker, with just over three minutes to go did not work out as Hansen was able to ease the puck into the vacant goal. Man of the Match for Panthers went to Kevin Carr Man of the Match for Manchester Storm went to John Negrin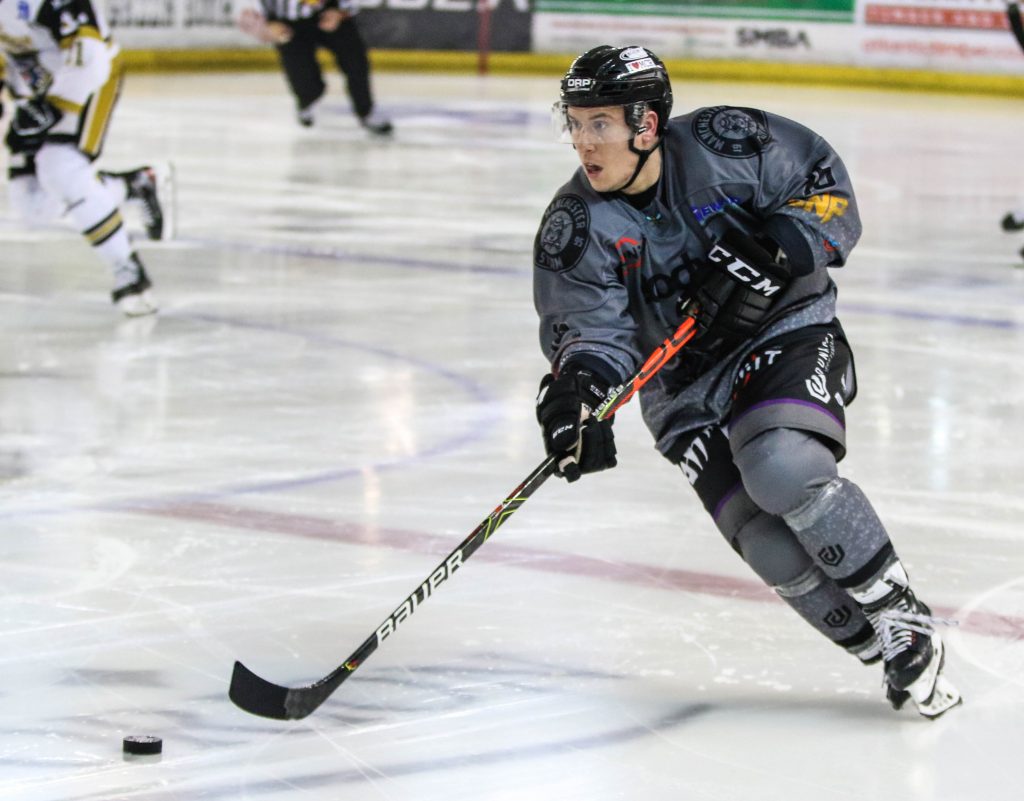 Your Goodwin Group Manchester Storm are back on home ice Sunday 10th November as they take on rivals Sheffield Steelers in Elite Ice Hockey League action! Tickets are on sale NOW online, by calling 0161-926-8782 or in person at the Planet Ice Box Office.
#WeAreStorm | #ATTWWY