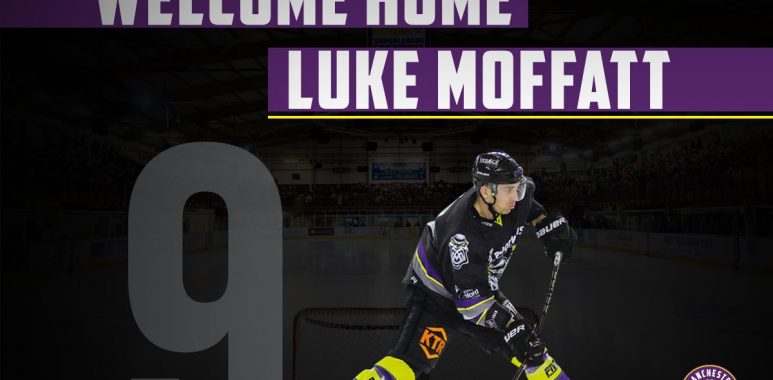 Latest News
Match Previews
PREVIEW: Storm Meet Panthers Again for Midweek Challenge Cup Game!
Tickets for Storm's upcoming game against Nottingham Panthers can be ordered online HERE, or by calling the box office on 0161 926 8782, or in person at the box office.
Last Saturday saw a 4-1 victory  to The Storm against MK Lightning, as they battled to defend the Patton Conference trophy, won last season. It wasn't one to miss as leading EIHL points scorer, Mike Hammond, made a great comeback from injury, scoring two, and scoring Storm's 300th and 301st goals since re-forming in 2015!
NOTTINGHAM PANTHERS – 3rd October 2018. 19:30 face-off
Manchester Storm and Nottingham Panthers have already met twice this season. Saturday 8th September saw Storm away at the NIC, where they played a well fought game,  short-benched, narrowly losing by just one goal. The following day, Panthers visited the Storm Shelter, taking the two points home. Tonight sees the two teams in midweek action, with the last two being highly competitive, and this time for a Challenge Cup game, it's not one to be missed!
Duncan Speirs, who is on a two-way contract with Sheffield Steeldogs will be icing tonight, as will Adam Barnes, who is on a two-way contract with Blackburn Hawks. Also icing tonight is Hull Pirates, Lee Bonner.
MATCH NIGHT INFORMATION
Doors open Wednesday 3rd from 6:30pm
Stick Raffle is Matt Ginn
SOTB is Mike Hammond (alternate jersey)
50/50 & "Chuck A Puck" can be bought from the OSC stall, underneath block 113.
Webcast for the game can be bought here for £10
The Station Hotel, Storm's official pub, will be open to fans for pre-match drinks.
Season ticket holders, please be reminded that this Challenge Cup game is part of your season ticket.
The Storm's next game will be away at Cardiff Devils, IAW, 6th October 19:00 face-off, before home against Glasgow Clan on Sunday 7th October 17:30 face-off.
Treat your kids to the OSC's special spooky Halloween themed party with the team on Friday 26 October, at The Station Hotel HERE. There will be games and scary chocolate making with Oliver's Chocolate Parties.