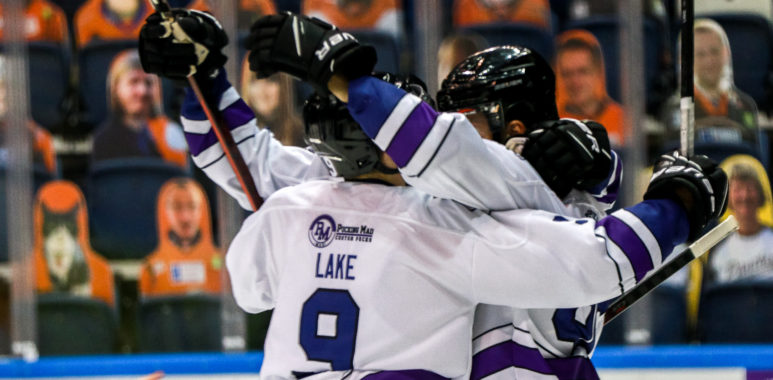 BREAKING | Manchester Storm WIN in sudden death overtime to go two points clear at the top of the table!
Manchester Storm picked up a huge character win this evening in sudden death overtime after defeating Coventry Blaze 5-4! The win see's Manchester Storm go two points clear at the top of the #2021EliteSeries table!

First period
It was competitive from the go for the second meet up between Coventry Blaze and Manchester Storm.
A lucky goal saw Storm take the lead when Peacock fed the puck across the crease, deflecting in off Shudra's skate at 1:49.
Ferrara scored his Elite Series debut moments later, equalising for Blaze through Bonar's five-hole on a rebound, assisted by Pohlkamp at 03:58.
Pohlkamp was sent to the penalty box for holding at 16:32, giving the 'visitors' a chance on the powerplay. A tactical play between Ehrhardt, Simmonds and Long saw Long grab a rebound on the back door of Hedley at 17:46.
Second Period
A thrilling second period saw some firsts for the Storm.
An impressive play saw Hazeldine score his debut goal of the Elite Series, on a pass from Fortier, shooting it top shelf past Hedley 21:45, second assist going to Fawcett.
Davies headed to the box for tripping at 25:12, giving the Blaze a chance to capitalise. A shot from the blue line by Clements was tipped in above the glove of Bonar by Duggan on the powerplay at 26:42.
Storm restored a two goal lead once more just moments later. A scramble around Hedley's net saw Lundell Noer with his debut goal, sending the puck home, assist going to Hazeldine at 27:04.
Peacock was sent to the box for slashing at 33:15. Blaze, unable to score received a penalty moments later, handed to Keck for holding at 34:50. Batch was called for slashing at 39:06. This was a time for Bonar to shine, as he saved shot after shot on the Storm's penalty kill. 
Third period
Blaze went on the powerplay when Lundell Noer was called for hooking 44:01.
Batch then landed a penalty at 46:01 for tripping, giving Blaze a back-to-back powerplay, some amazing saves made by Bonar throughout.
Keck sent the puck top shelf as Batch returned to the ice, closing the gap to just one goal difference, assisted by Laakkonen.
Hedley kept his calm with a great save when Fawcett went in on a 1on1 play, both goalies keeping the game to a one goal difference.
Hedley was pulled in the final minute of play, Clements equalised for Blaze, with 33 seconds left on the clock, assisted by Bryhnisveen.
Overtime
A moment of deja vu meant both sides working their hardest in overtime for the second time in the tournament.
It was Simmonds who sealed the deal, scoring against the 'hosts' at 59:26, with a snipe from the point.
Overall, it was a thrilling nine goal game, with some debut goals of the tournament for both teams.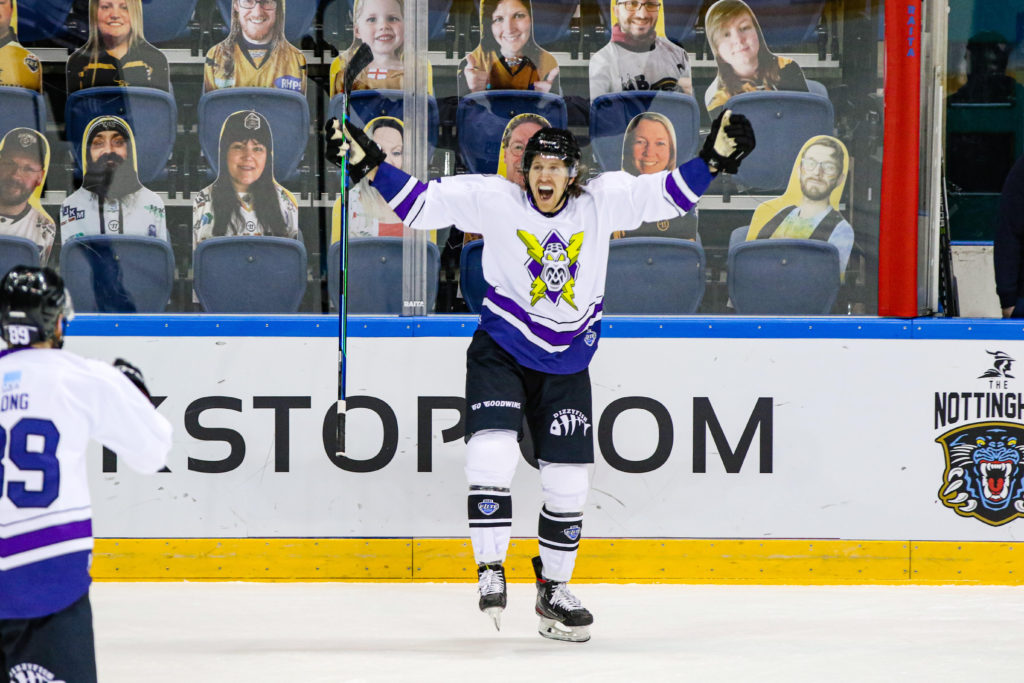 Storm now sit two points clear at the top of the Elite Series table and come up against Sheffield Steelers on Sunday 11th April at 7pm.