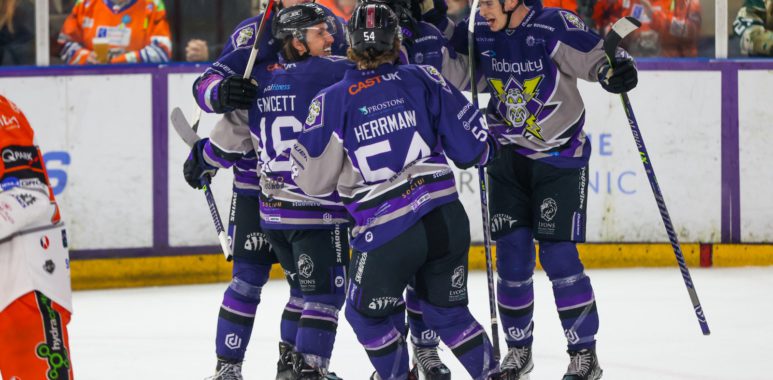 BIG CUP WIN AS STORM DEFEAT STEELERS 6-4!
The game started with fireworks on Saturday night at the Storm Shelter. Just 30 seconds in Ruddy was assessed a game misconduct for going after D. Phillips.
The Steelers capitalised on the resulting 5 minute powerplay scoring twice in quick succession. Ohrvall marked his return from injury with an unassisted powerplay goal to half the deficit midway through the the first period.
The Storm drew level early in the second with a powerplay goal when Ehrhardt found the back of the net, through traffic, with a heavy slap shot from the point. Barrow put Storm in front with yet another special teams goal with a quick one timer assisted by Carter. Carter then added a goal of his own with Barrow repaying the favour with the helper.
Steelers pulled a goal back through Kristo only for Fawcett to regain the two goal cushion for Storm with a well worked team play heading in to the period break. A free flowing start to the third was interrupted when Ciampini drew the Steelers to within one goal.
Bricknell quickly restored parity however with a goal which crept through McLaughlin's five hole. Storm held on to their lead to kill the game off and earn an important 2 points in the cup.