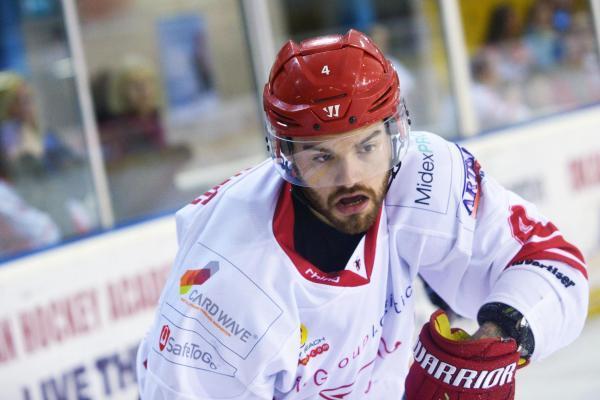 Adam Harding Signs For The Storm!
SEASON TICKETS: The Go Goodwins Coaches sponsored Manchester Storm are pleased to announce that season tickets for the 2016/17 Elite Ice Hockey League season are now available to purchase. Season Tickets can be ordered online by clicking here, by calling the box office on 0161 926 8782, or in person at the box office.
The Manchester Storm are delighted to announce the signing of British forward, Adam Harding, to the club for the 2016/2017 season.
Coach Omar Pacha had the following to say about Harding's arrival; "We brought Adam in for a couple of games last season during an injury crisis over the Christmas period, and I was massively impressed by his attitude and commitment. He scored a goal for us too, and the delight on his face was there for all to see. Adam is young, he's hungry to establish himself at EIHL level after a stint with the Cardiff Devils, and he will learn a lot here from our imports which will aid his development further. I'm delighted to have Adam on board for next season."
Coach Omar Pacha is working hard on further signings, and is burning the midnight oil with agents and players. He had the following to say, "This is a really busy time of year, but also one that I love. I am in constant contact with agents, coaches and players from all over the globe, in pursuit of finding the right ingredients to push us forward as a club again next season. I have a couple of offers out on players and hope to have some further good news on the signing front for all Storm fans over the next week or so.