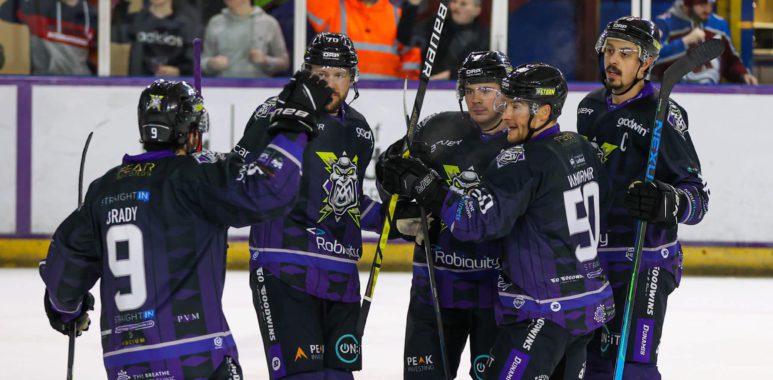 MATCH REPORT | STORM SECURE TWO POINTS AFTER CONVINCING WIN OVER STARS
An impressive bounceback display by the Storm saw them demolish Dundee Stars 6-2 in an enthralling and heated on-ice battle, to secure their second home league win of the new campaign.

The hosts weren't made to wait long for the first marker of the game, as the vastly improved Ulrick scored, unassisted, in just the third minute of the first period. A cross-checking penalty assessed against Linden Springer, in the 7th minute, would act as an unexpected scoring opportunity for the Storm. First, a low wrister from Adam Brady nestled into the Dundee goal and just 46-seconds later, Curtis Hamilton ripped another wristshot beyond a shell-shocked Morrison.

These two shorthanded goals provided a well-deserved 3-0 advantage for the hosts, as they were rewarded for some relentless and impressive forechecking pressure. A timeout called by Stars coach, Omar Pacha, sent his charges out to battle with a point to prove and Kyle Haas soon found a willing combatant in Ben Wilson. An inability to stop throwing punches by Haas saw his five-minute fighting penalty taxed with a minor penalty. This additional penalty would prove costly for the Stars, as a new-look Liam Morgan picked his spot beyond the Stars netminder.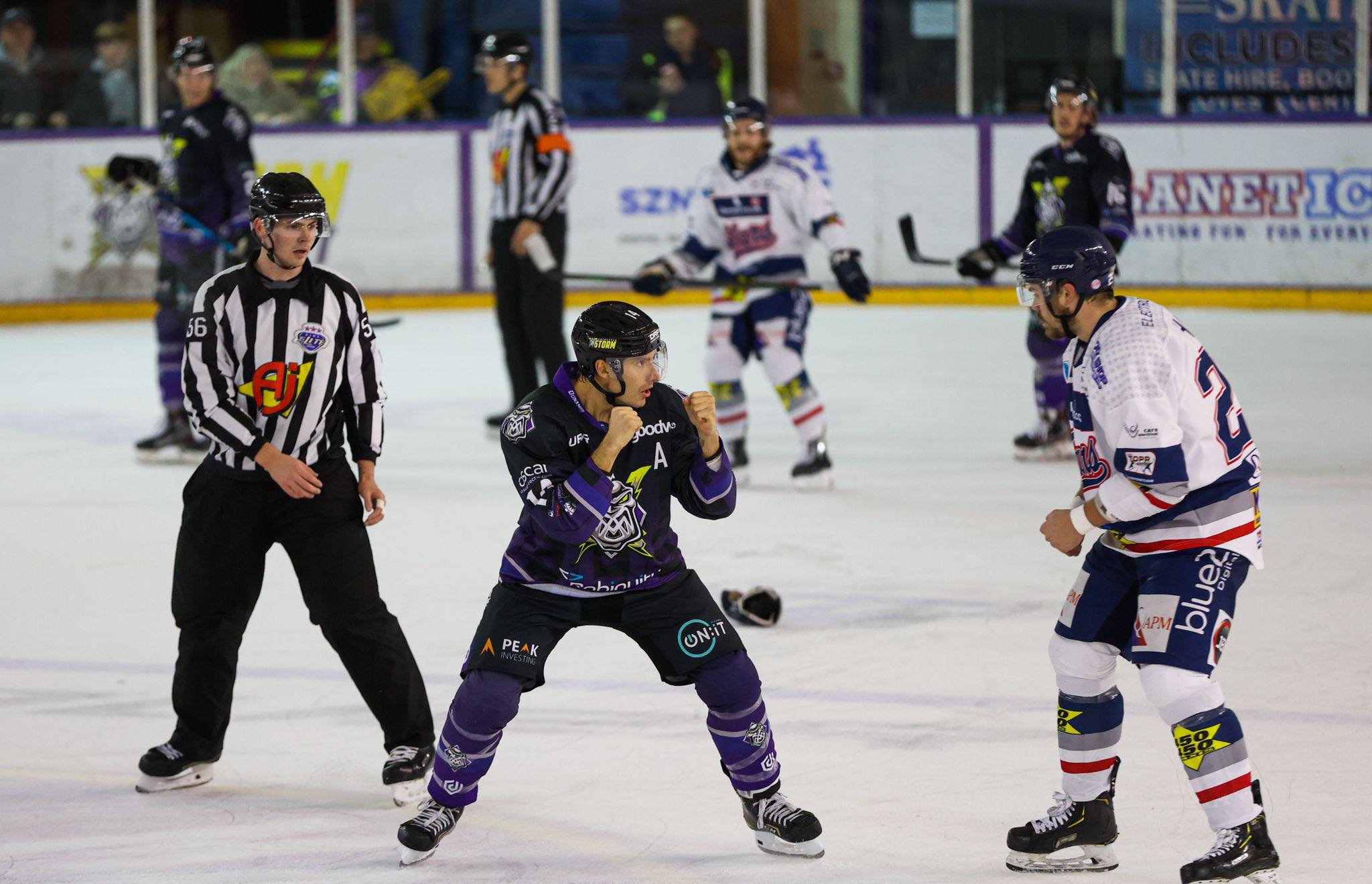 A four-goal lead for Manchester, after twenty minutes of action, was a fair reflection of a totally dominant opening stanza by Finnerty's men. The Storm continued to look threatening whilst shorthanded and nearly had a third when VanWormer was set-up by a pinpoint Ehrhardt two-zone pass early in the second period. Dundee did eventually managed to get themselves on the board when Dorowicz nonchalantly converted the 2on1 opportunity which presented itself to the visitors. Immediately after, Fawcett and Combs dropped the gloves for a second fight of the game, in what was a relatively brief bout with neither skater getting any significant punches away. Unsurprisingly, this would not be be last of the action in the middle period, as Critchlow's well-aimed wristshot evaded everyone to burst the net and restore the Storm's four-goal cushion. An excellent reverse pass from Springer found the in-form Adam Brady, whose impressive in-close move manoeuvred the puck beyond Morrison to hand Storm their sixth, in the 44th minute of the game.

Dundee would secure their second of the night when the persistent Sanche tucked away a Matt Ginn rebound in the 52nd minute. This tally would be the last, as Manchester took the 6-2 decision.

#WeAreStorm | #Manchester